Are we your favourite store yet?
Shetye Dry Fruit Store is over 50 years old established name for dealing the finest and freshest nuts from the world's best growers.
We are a very popular place at Zaveri Bazaar for the retail purchase of nuts. The store is so popular that at any time of the day, you get to see 10 – 15 customers crowding the shop for buying verities of dried fruits. The area of the shop is not more than 300 sq. ft., it's a small store which has created a big name & trust in the mind of customers over all these years who mostly are the resident of South Mumbai.
Numbers Speak For Themselves!
Like every business in today's world has created an online platform to get future-ready, the time has come for small and traditional businesses to create an online platform for sustaining their business and hence the launch of nutnutties.com (online delivery of dried fruits all over India)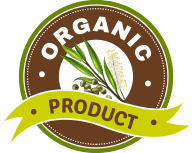 Certified Products
We sell 100% organic and agricultural products!